Hello, everyone! My name's NYCyclist and like you, I have a cat and opinions.
This is Bishface Bobby. Don't worry: she gives you a warning meow before she bites you.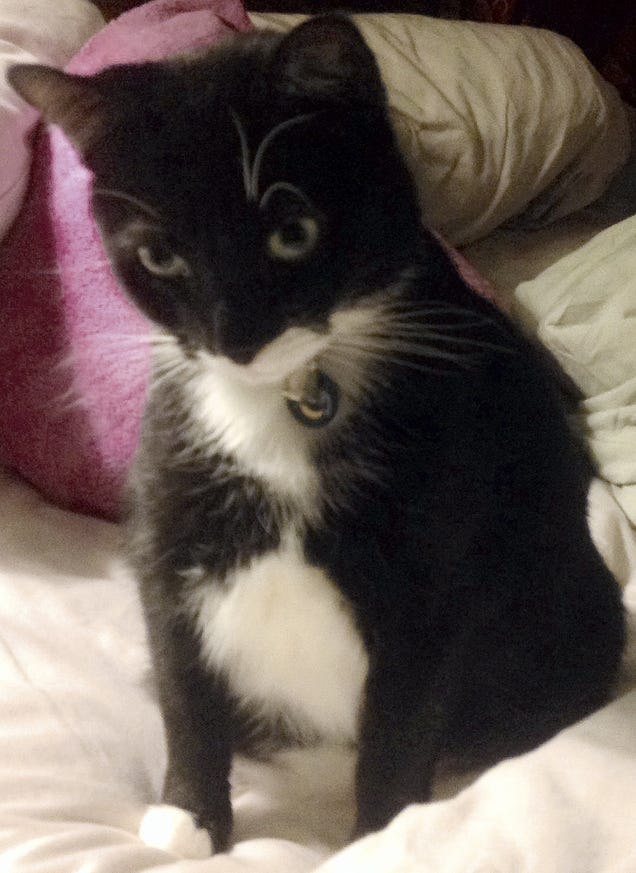 In case you haven't heard, I really like where I live and cycling. However, I get Hulkmad when people misuse the bike lane.
Feminism is very important to me and Jez and Groupthink helped me find my way back to it.

I science for a living. I'm in a Ph.D. program (ABD, baby!) in developmental psychology and my primary specialty is in gerontology. I know about brains better than a lot of people on GM...For another takedown of someone willfully misinterpreting science, click here.
Bobby and I have something of a drinking problem...there are not enough hours in the day to get our wine on!
I'm very much looking forward to hanging out with you all! Bobby, erm, not so much...
I'm excited to be here!