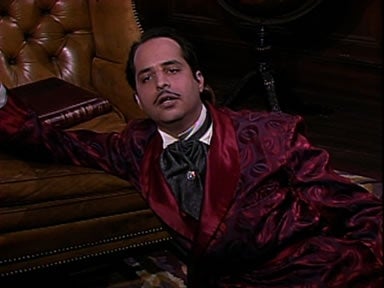 Well hello, friends.
You may remember our party in the first election in which we put forth a candidate who challenged the establishment and lost handily. Some might say that was because of a reference to a Saturday Night Live Sketch people half-remember about a presidential candidate they've totally forgotten. But we here at the Schmeritage Foundation want you to know that we have listened to you through your votes and our massive polling data. We want to try new things and really bring a fresh approach to our style of banner government.
So we are proud to present to you: John Lovitz as "The Devil" defending himself in the People's Court in this classic SNL sketch that just straight hip for the kids. Here is our radical and totally tubular banner idea:
Look at that banner and tell me it isn't just fresh to death.
The John Lovitz Banner Party: Hip With The Kidz