Because some of us are doing other things.
I'm gonna watch Sister Wives and then play Lost Odyssey, when I should just be grading papers. I'm waiting for Janelle to walk out in a wave of frustration, giving the finger to Meri and her fucking wetbar and Kody's hair.
Janelle is like the best. THE BEST. Love that 80s hair (though the picture is probably from like last year.)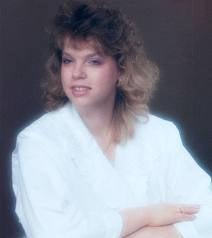 PS. I like a lot of terrible tv. I also want to finish Lost Odyssey so I can trade in my XBOX for a PS3 and begin playing Final Fantasy XIV with my friends—like a jerk. I was on the Alpha and Beta and played that game for like three days during the last launch and it broke my heart. Square Enix will probably break my heart again. It's like the worst ex-boyfriend ever.