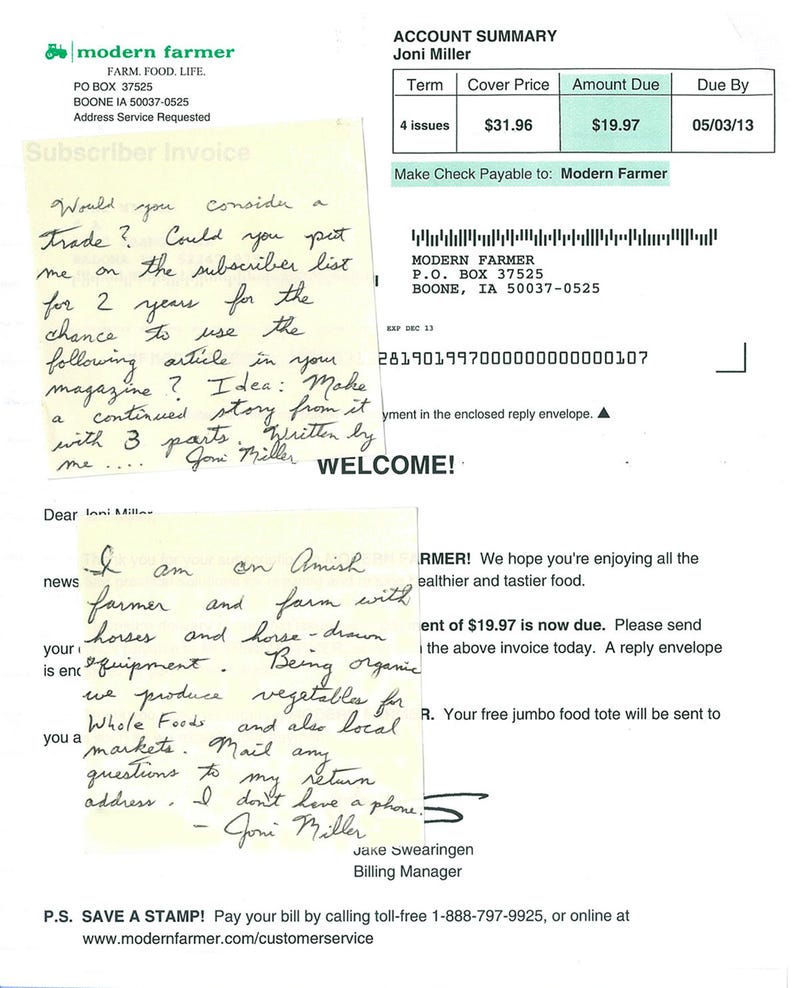 Modern Farmer has a pretty great story about an organic Amish farmer who wrote a story for them in trade for a subscription.
I miss the days when Gawker used to be an endless fount of these kind of interesting stories, curated from around the web.
And I look forward to the day when Cook is out on his ass. It's coming, John.