We named him Hellephant. This is his epic poem.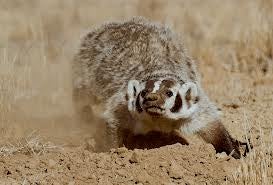 In a land without time,

Out on the prairies of old

lived a rabid badger whose heart

was the deepest of cold
The badger was mad

the air was thick

someone on the internet

was being a dick
badger clicked his claws

and began to type

badger of yore

was ready to fight
and then the blood poured

and the audience flocked

to see the dead prey

killed in crosstalk
Many years that badger died

And his body decayed

but the spirit of bloodlust

lives here today.