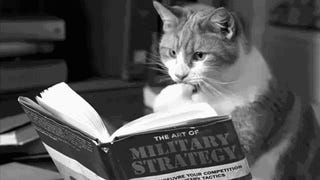 Hola, crosstalk peeps! How's your Sunday going thus far? Well, I hope. Good! So here's my sitch: I'm always on the prowl for something good to read. Do you guys have any suggestions?
I like sci-fi, magic realism, historical fiction, and horror mostly, but I'm up for anything as long as it's entertaining and engaging.
Do you know of a really good biography? Throw it my way. Do you know of some non-fiction book that dives into some historical period of some small town with particular artistry? Hand it over here. Do you know of some good mysteries? I've never really tried my hand at mysteries, so let's find out if the butler did it.
The only thing I really won't read is romance, so no Harlequin novel suggestions, please. My loins are perfectly content the way they are, lol.
And, as always, thank you so much for taking the time to read this! And thanks in advance for your help. Love y'all!
ETA: great longform journalism also appreciated! Thanks for that suggestion, OortCloud!