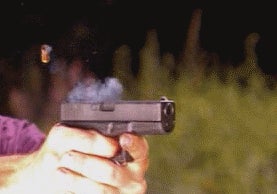 OK Patriots, First a message from yours Truly. There has been a lot of talk about how all you rubes thought I was pineappler this whole time. I am here to tell you that is not god damn true. Pineappler is a through and through rascal and roustabout and he's been bullying and spreading lies about me for a long time.
He's behind the smear saying I was born on a Moldovan garbage barge on the Danube (NOT TRUE). He's behind the Social Media Campaign that crushed my American Flag Gi company by saying they were not made in the US - NOT TRUE, they were made on a boat near US waters. He also is the one who took my turtle Gideon Pillow and had him turned into a huge ash tray which he gave back full of marijuana drug cigarette butts. We are definitely NOT the same person and you nerds need to Read a Book!
OK. Let's get into this week's Mailbag. Don't forget to subscribe to the Citizen Warrior Newsletter. No .gov email addresses allowed. Your mileage may very prepper forever God bless our sovereign rights.
Q: Dear JohnnySqueasel,
I am marine veteran Delta Uniform Mike and I require your assistance defending our freedom. Myself and the other patriots on Cliven Bundy's ranch are running dangerously low on supplies. Food we are fine on, point an unloaded AR-15 at a car and it will stop and give you its groceries. Ammo and gas we are running low on. We need a constant ATV patrol to make sure government goons don't sneak up to nab ol' Cliven while we are out at range practice, and we need the range practice to be able to shoot a Fed dead when they start stomping on our liberties. Please have your readers send money, ammunition, gasoline, or gold to Cliven's ranch.
Thank you and God Bless,
D.U.M
A: Hey DUMDUM,
Good for you for hanging out camping at Bundy's, he seems like he has a really solid head on shoulders. A lot of dusty scrub desert wisdom in that guy. I agree that ripping around on ATVs all day shooting at jacks and ground squirrels/owls etc is a lot of fun. But here is the thing. You've been out there like 9 weeks. Did you have a job before? I have a REALITY CHECK for your bro - if you're just camping and eating frank and beans with your buddies and shooting cantelopes with post office uniforms on and asking for hard earned Gold - you might be a 47% Taker. I don't know, but you might have to get a job. Maybe you see if you can get a mall job. Like Forever 21 or Mr. Fister's Cookies.
Q: Dear JohnnySqueasel,
My 6 year old son was just accepted to be on the show Master Chef Juniors for its second season, filming this summer. We are all very proud of him. While he has an ultra refined pallet, honed from years of eating in the finest dining establishments in Las Angeles, his cooking technique needs improvement. Notably, he doesn't have the arm strength to move a five gallon pot of boiling water off the stove. Last week while practicing, he accidentally dumped a whole pot of boiling lobsters on himself, which in their death throes pinched his burned body mercilessly. My son now says he doesn't like cooking and doesn't want to be on the show, but this is a golden opportunity for him. I gave him the fatherly talk of getting back on the horse, but I'm afraid its not getting through to him. How can I convince my son that he needs to pick himself up when he gets knocked down, otherwise he will be a loser forever?
Sincerely,
Father Knows Best
A: Dear Father Knowls,
Sounds like your boy is a Grade A Loser and a wimp. You gotta get him to smarten up. Get him back on the knife tonight, breaking down lambs. Here is the thing kids these fucking days don't know a Thing about Honor and Work Ethic. So he got pinched by a few lobsters - I was on a nude float with a couple ladies from the Doggy Thrift Store "Paws Awhile" in Pensacola. I pull up a few crawdaddies with a hotdog slice on a cord and they grab MY baby bird something fierce. That's what they call a pinch. Your kid just needs to buckle down and work the line. Maybe get him a job before school flipping eggs at Grease Gator's Pancake Haas. Frankly the more I write the angrier I get at your son. Don't write me again.
Q: Dear JohnnySqueasel,
I was having an internet argument with someone the other night while I was drinking. He said, "Oasis is one of my favorite bands" and I said "Oasis is for no-dick ninnies," Then he asked what my favorite band was, and I was drunk so I said "ABBA" I don't even know why. And then he said "lol" and I got really mad and told him that I was going to fight him and posted my address and a picture of a ant-eater making the come-at-me-bro arm gesture. Then a bunch of other people commented and said i was an idiot so I told them to come fight me too. I don't know if anyone will really come to fight me, as I repeatedly requested, but if someone does, am I obligated to fight them in a fair fist fight? I'm super strong but I have a sprain so it would be a lot easier to just shoot them through my locked gate.
From,
Ultimate Fighter
A: HOW DARE YOU WRITE IN WITH THIS TRASH! I AM FUCKING TIRED OF YOU CHUMPS PRETENDING YOU'RE BILLY BADASSES. EITHER YOU PUT IN THE TIME IN THE DOJO OR YOURE A GRADE A LOSER - A REAL JOKER. ALSO WHAT THE FUCK, NICKELBACK ISNT GOOD ENOUGH FOR YOU? ENOUGH WITH THIS GARBAGE, YOU'RE LUCKY YOURE NOT HERE IN FRONT OF ME OR I'D DRAW DOWN WITH MY KIMBER PEPPERBLASTER AND GIVE YOU PIPING LOAD OF THE HOT STUFF RIGHT IN THE FACE ARHGHGHHGHGH!!1!