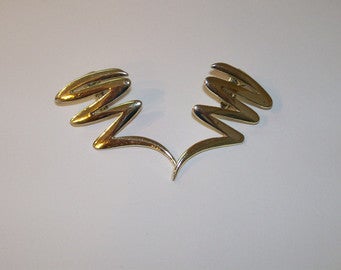 Do you remember these?!
I'm stuck inside on a chilly day and I put on Mystic Pizza. Julia Roberts is rocking some sweet late '80s looks, including the earrings above. When I was little, my mom had a pair of these in, like, every color. They were the height of fashion, so chic!
There's also some pretty serious eye browage happening—I'm glad I can't Google my name and find thousands of pictures of myself before I started waxing my eyebrows!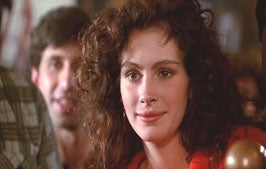 What are y'all doing today? Any good "stay in on a cold day" movie recs?