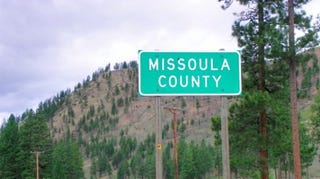 The Missoula County Attorney's Office, retiring county attorney Fred Van Valkenburg and the United States Department of Justice have reached a settlement on allegations of poor performance investigating and prosecuting rape and sexual assault. As part of the agreement brokered by the Montana Attorney General, Van Valkenburg will drop his legal challenge of the DOJ's jurisdiction over local prosecutors.
Still adamant that his office had done nothing wrong, despite sworn victim statements and the fact that his office brought charges in only 14 of 85 cases referred by law enforcement — who have previously agreed to step-up their efforts — Van Valkenburg remained confident that his office would have prevailed in the jurisdictional question at a signing ceremony with US Attorney Michael Cotter and Montana AG Tim Fox, who agreed with Van Valkenburg. Acting Assistant Attorney General for the Civil Rights Division Jocelyn Samuels, who released the letter leveling the charges was equally confident that DOJ would have won.
The terms of the agreement are that the state Attorney General's office will review all cases not prosecuted; the county will budget $10k for expert witnesses, $150k for a technical adviser to oversee prosecutions and $45-50k for a victim witness coordinator. MCAO has also agreed to procedural and policy changes, plus provide better staff training. Case review by the state AG will be required for just one year, as will the budgetary matters, though Fox believes a bipartisan legislative package can be crafted to continue funding from the state.
Van Valkenburg is retiring after sixteen years as county attorney. Kirsten Pabst, about whom questions have also been raised regarding this probe, won election last week to replace him.