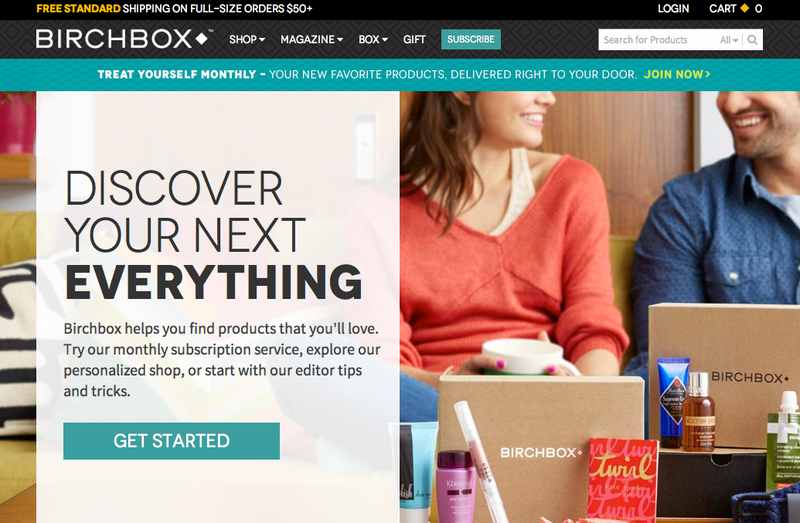 Soon I will hopefully be up to my neck in capitalist merchandise. I have been sucked into the world of Subscription Boxes.
It's all Liz's fault. Liz writes My Subscription Addiction, a blog that reviews the gajillions of boxes available.
Liz (just Liz, like Cher) is the smartest person in the universe, because far as I can tell she gets all these boxes sent to her gratis in exchange for reviewing them. Not that she's doing anything illegal; she has an upfront "disclosure policy":
This blog accepts forms of cash advertising, sponsorship, or other forms of compensation. This blog uses affiliate and referral links. At times, this blog may be given free products/services to provide an opinion on those product/services, their respective websites and various other related topic. The compensation received will never influence the content, topics or posts made in this blog. To get your own policy, go to http://www.disclosurepolicy.org
I want my own policy! I want to be Liz and write her blog! I want it all after reading My Subscription Addiction. There are subscription boxes for everything from makeup to fashion to food to pet stuff to home decor. There are boxes for new parents and single guys and spoiled-rotten pets and gourmands and survivalists and their neighbors and friends. Liz is the smartest and luckiest non-influenced compensated blogger in the universe.
I on the other hand feel guilty for being American and stuff-conscious when there are hungry children and drowning polar bears. That's why I subscribed to Petit Vour, which calls itself "sweet Vegan luxury, delivered monthly."
Petit Vour did a swell job of making me feel proud for spending $15 a month to get a box of vegan beauty products, assuring me the purchase was

So then I felt OK about splurging on the Coco Rocha Fancy Box, a monthly selection curated by supermodel Coco Rocha, whose style is Adorable meets WANT! Look at this month's box! I can't even!
Then I stopped myself before I went nuts and spent the rent money but I am totally eyeing the Ipsy Box (just $10)
and the BarkBox (for dogs!)
and then I might venture into the world of Craft Boxes! and then I might need a couple more jobs!...
Oh, the first pic is of Birchbox,which Liz says is the first box she ever subscribed to way back in circa 2011. Birchbox's website's photo is the epitome of Kinda Obnoxious White Middle-Class Wish Fulfillment. You'll be ecstatic and sitting next to a hot person wearing quality casual sportswear on a shabby chic sofa in the future if you stick with this subscription box thing, the picture whispers, and I look for a fourth job....