Guess who's back on the market??
Today, Russian President Vladmir Putin and his wife of 29 years, Lyudmila Putina, announced they are calling it quits.
In light of this announcement, which I am sure has women around the world rejoicing in glee, I present to you "Vladmir Putin: A Pictorial of Manhood in Perfection"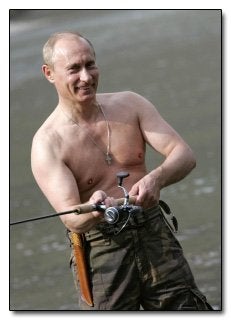 What is he fishing for? Could it be your heart?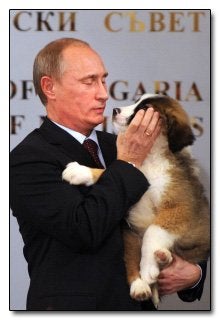 A friend to animals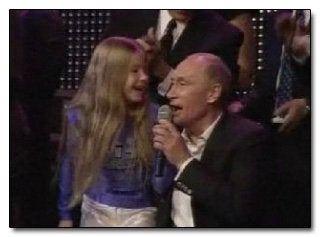 and children;
A master of martial arts,

ice hockey,
and shirtless horseback riding;
a marksman,
an archeologist,
and a conservationist....
Better Act Fast! Now is Your Chance!!!