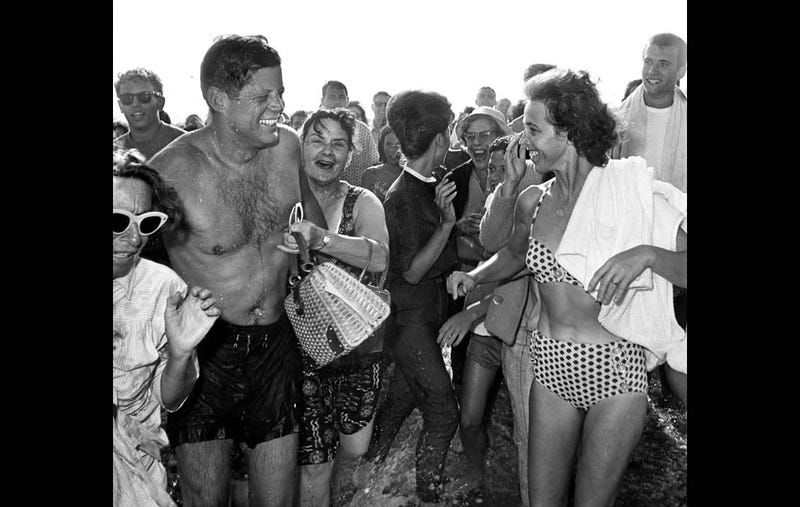 Some things change, some things don't, but I doubt if you'll see a more recent picture of American womanhood getting all handsy with the president.
The recent death of Eva Ban, the woman in the polka dot bikini, brought out this photo by the LA Times' Bill Beebe from summer, 1962, when the leader of the free world went for a swim at the Santa Monica Beach.
The details of his visit — and Ban's 15 minutes of fame — are fun. Many people seemed curious what she and JFK were laughing about: "It was a woman in the crowd clustering around the tanned, bare-chested, 45-year-old president," the LATimes recounts. " 'Mabel,' the woman was yelling to her friend, 'I touched him!' "