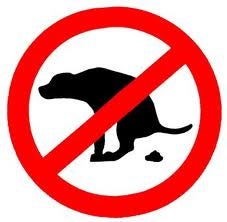 So in Brunete, Spain, a suburb of Madrid — as anywhere dogs and man walk the same streets — officials were tired of dog owners who failed to clean up after Fido. Rather than fine the offenders, Mayor Borja Gutiérrez "Engaged a small army of volunteers to bag it, box it and send it back to its owners. . . .
"The sting operation worked like this: Volunteers were instructed to watch for negligent dog owners and then to approach their dogs to pet them. After a few flattering remarks about the beauty of said dog, they asked what breed it was. Then they asked the dog's name. Back at city hall, where more than 500 residents have their pets registered, that was enough information to get to an address. . . .The dog owners got their packages — white boxes bearing the seal of this town and labeled 'lost and found' — within hours."
Nobody expects the Spanish Inquisition — and safe to say, no dog owner expected this. Gutiérrez guesses a 70 percent improvement, several months after the two-week campaign, reports The New York Times, whose reporter gingerly walking this beat backs up the mayor's claim.