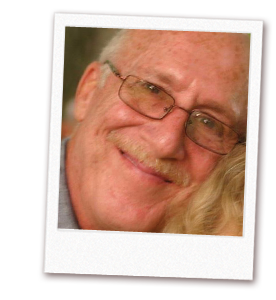 Stephen Crohn, who carried a genetic defect in his white blood cells that made him resistant to AIDS, died late last month, the New York Times reports. He was 66.
Back in 1978, Crohn was caring for his lover, who was dying of an unknown disease. In the coming years, Crohn, who was gay, lost scores more friends to the scourge, but while he remained sexually active and took no precautions, he did not get sick. Eventually Crohn came to the attention of researchers, who ran tests that established his resistance, but it would be years before science understood how it worked.
"My brother saw all his friends around him dying, and he didn't die," his sister Amy Crohn Santagata said. "He went through a tremendous amount of survivor guilt about that and said to himself, 'There's got to be a reason.' "
"He was quite extraordinary, and then also quite ordinary."
Mr. Crohn's immune system and its quirks earned him unsought renown, the Times writes. In 1996, the British newspaper The Independent called him "The Man Who Can't Catch AIDS," and he told his story in documentaries and interviews around the world.
Crohn was a great-nephew of the doctor who first described Crohn's disease and reportedly felt he was carrying on a family tradition by helping AIDS researchers. And information based on Crohn's immune system has led to important advances in fighting H.I.V.
There was, of course, more to Crohn than his genetics. He was an accomplished painter and freelance editor. His family website includes a brief obituary that stresses family ties and his work before mentioning his claim to scientific fame.
I have no idea why Crohn committed suicide, as his sister reports. But from what very little I have learned, the world was a better place for his presence. All battles have their heroes. Count Stephen Crohn among the heroes in the war against AIDS.