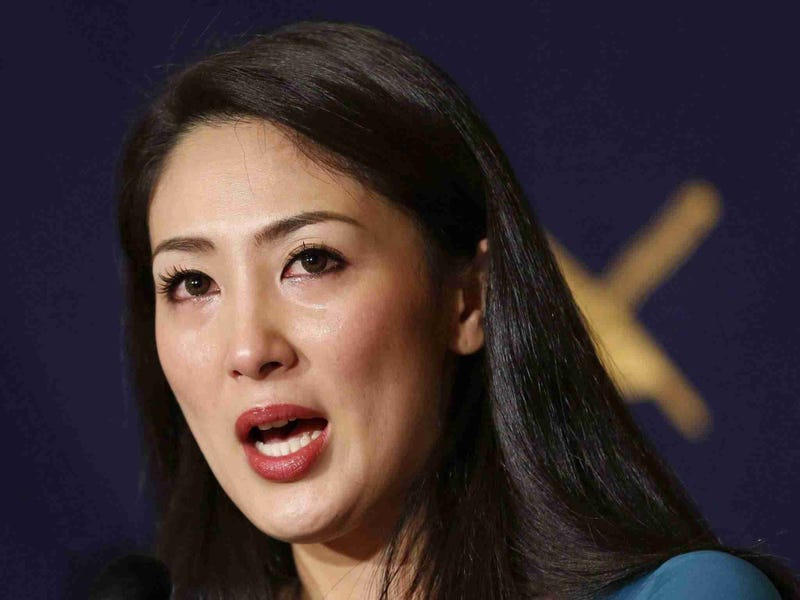 Sorry if this is old news to the rest of you, but I'd never heard of this campaign before. Given the implied involvement of the Yakuza, this takes some balls. Via change.org
Petition to Prime Minister Shinzo Abe from Miss International, Ikumi Yoshimatsu.

Dear Prime Minister Abe,

As you know, I am the first Japanese woman to be crowned Miss International in the 52-year long history of the pageant. Since winning my crown in October 2012, I have been the victim of stalking, intimidation, threats, extortion and blackmail by a powerful Japanese talent agency executive known to have ties to organized crime.

This man tried to abduct me from a TV studio, made threatening calls to my family, and hired private investigators to stalk me, peep into my windows and photograph my home.

The Japanese organizers of the Miss International 2013 world grand prix even asked me to "Play Sick" and "Keep Quiet" in order to appease my stalker after he made threatening phone calls to their sponsors. Because of this, I became the first Miss International titleholder in the 52-year history of the pageant prevented from passing my crown to my successor. I fear for my life and require 24hr security.

I went to the police with more than 30 exhibits of evidence including recordings and photographs. As is typically the case in Japan, the police did nothing more than offer to increase patrols in my area. They did nothing to assure my safely or to punish my stalker.

In an unprecedented move, I became the first Japanese women ever to publically name her tormentor and went public with my story. In sharp contrast to strong global coverage in the foreign media, not a single Japanese newspaper or TV station has covered the story out of fear of reprisal from my stalker who is linked to organized crime.
More at the link above...