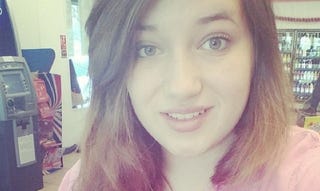 Ava Lins thought she was doing a good deed—a minor gesture of care to a man who was demonstrably suffering from the cold. What she didn't count on was that it would cost her a job.
"He was freezing," Lins told NewsCenter 5's Liam Martin in an exclusive story. "You could tell. It was one of the coldest nights of the month."

So, Lins gave the man a hot drink—a $1 cup of coffee—for free.

According to Lins, her good deed turned into an ugly situation when her boss found out what she had done.
Ava Lins was taken off the schedule as a result of this deed, according to Boston.com.
Thankfully after it was publicized, she was given a new job by an agency who could appreciate her gesture:
"Good deeds really do pay off," said Lins, who was set to begin her new gig at a transitional housing organization, Citizens For Adequate Housing, in Peabody, on Wednesday. "I never would have imagined it. I'm pretty excited. My mom is really proud of me. She has been really supportive, and my boyfriend is really supportive as well."