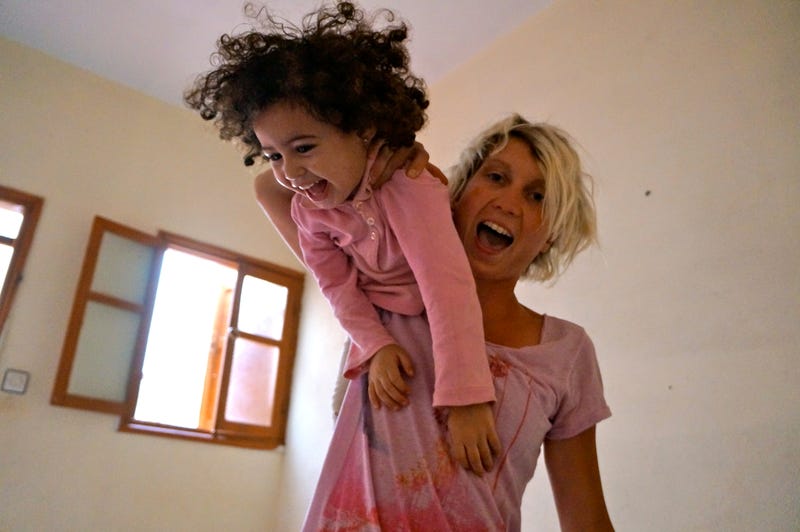 Scorching sun. Waves crashing against the ramparts, the spray brushing past your face. Live sheep being pulled out of trunks of taxis. A night sky so clear, it is like nothing you have ever seen. Blustering wind. Hot desert rock. Chilly nights sleeping under the stars. Careening buses and perilous foot journeys in the mountains. A refreshing waterfall. The delight of the oasis. Waterfights in the arid heat of the Sahara while fasting. Kind-hearted and generous people. Greedy people. Hide and seek in the dark. Symbiotic cooking sessions. Henna in the desert. Prayer calls. Cool tile walls. Cold showers. No toilet paper. Chickens everywhere. Donkeys everywhere. Beautiful souls everywhere. Dinners for 30 cents. Fancy dinners. Freezing cold water in the streets of Marrakesh. Enchanting riads.
Breaking the fast during Ramadan. Drying off in the sun with no towel. 9 people crammed into a car for 5. Reading in the hammock for hours on end. Taking walks through the village. Meeting the inhabitants. Witnessing another way of life. Another culture. Not speaking the language. Feeling like a child. Depending on someone.
A passionate love affair.
Was it all a dream?