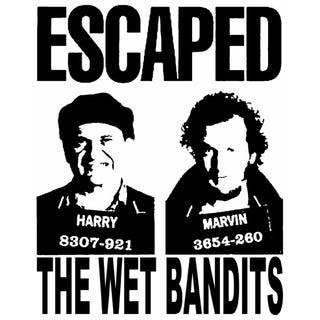 I give you The Shady Bandit
Authorities are looking for the "Shady Bandit'' a woman who is making a habit of robbing banks inside groceries, racking up her fifth this afternoon at an Andersonville neighborhood Jewel, FBI officials said.

The suspect's latest bank heist happened today when a woman robbed a TCF Bank branch located at 5516 N. Clark Street about 2 p.m., according to the FBI.

The robber, previously dubbed the "Shady Bandit" for her habit of wearing dark sunglasses, is believed to be responsible for at least five robberies including today's since April.
I think she deserves a better name. How about Andersonville Bandit? Or the Grocery Bank Outlaw? Or the Mini Bank Looter?