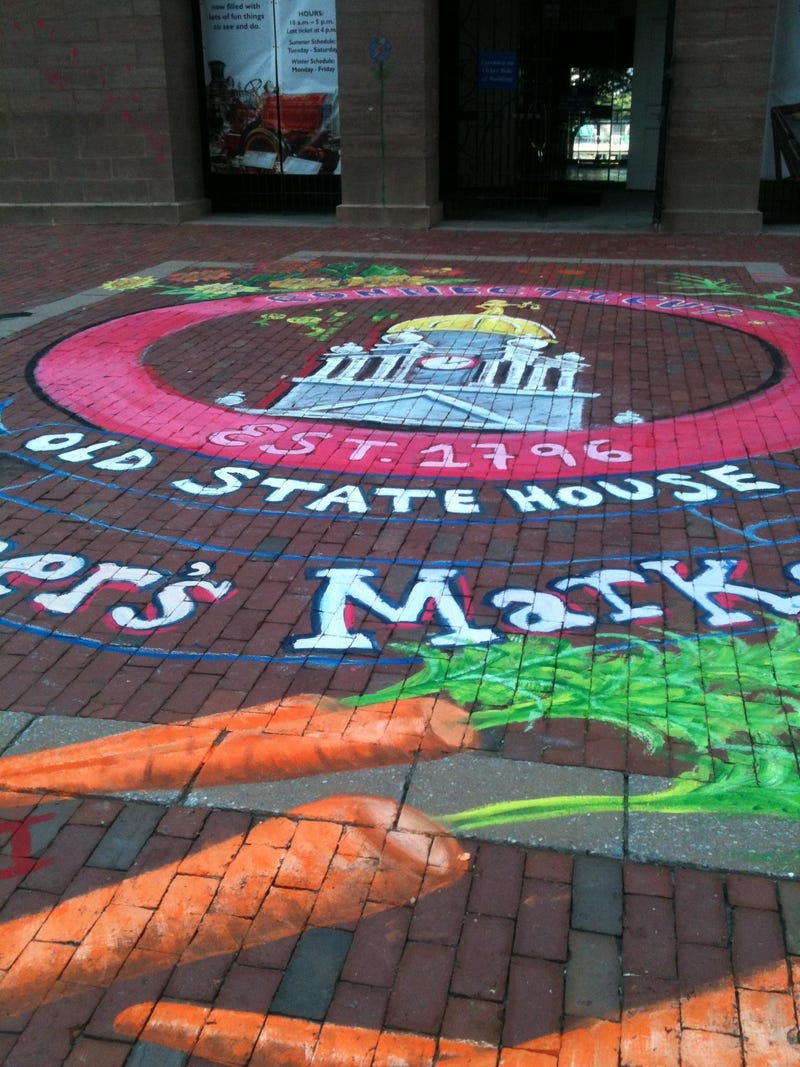 It was beautiful outside today, just gorgeous here in the Northeast. Coming from someone like me, this is saying a lot. I hate being outdoors with..a...passion. I wilt like the Wicked Witch doused in water at slightest sensation of sun on my skin. The heat is also murder for a pre-menopausal like myself.
I had to go out to do a few errands, and came across this creation. The Old State house allowed anyone off the street to pick up a brush, and have at it. I attempted to do a dog, but failed miserably. So miserable I'm too embarrassed to show my attempt.
With fall coming up, and the weather's cooling down, I think I'm going to get out a bit more, and enjoy life.
Also, please excuse my video skills. I was in between transfers, and rushed to capture this. Plus, I always forget to hold the phone sideways, I know it's a pet peeve for many readers...My bad :(
BTW, I wish the powers that be would bring back text formatting for mobile users, and the ability to add multiple images instead of forcing me to do an edit for every image I want to add. The edits are soooo tedious. I'm using iOS, so I'm not sure the loss is across the board for all mobile users.