In today's "WTF Patriarchy?" here is an image of NBC's version of Wonder Woman approved by DC Comics.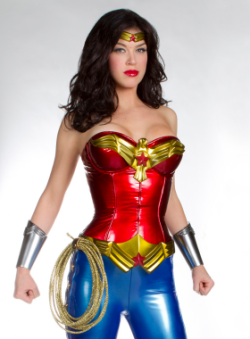 Now, here is an image of Wonder Woman XXX - a porn movie.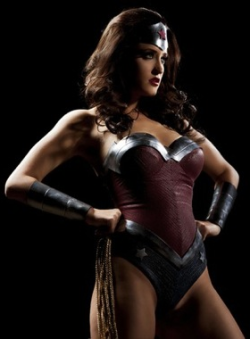 Notice the difference? The porn version looks like a strong woman. She's wearing an outfit that looks like it would actually support her boobs. She seems confident.
Meanwhile the DC/NBC version looks like a Halloween costume, looks less muscular and like she would be useless in a fight.
Even the magic bracelets on the porn one look like they would be better than the NBC/DC one.
Think about how much it has to suck when porn companies can create a better Wonder Woman than mainstream companies that actually own the license to them.