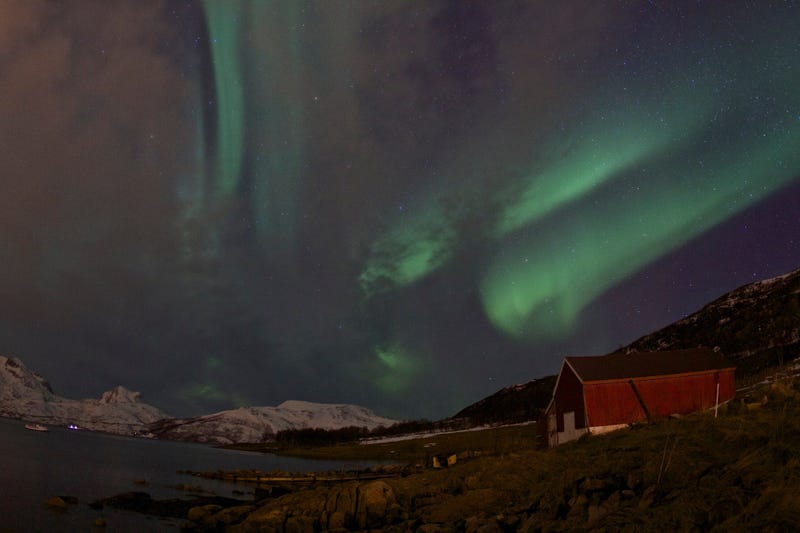 These spectacular photographs were taken by Turkish traveler Mehpare Atay. She was in Tromso, Norway, witnessing this live. In this shot, the northern lights are displayed over snow capped mountains. Can you say "Oops I crapped my pants" over this one?
Mehpare is another solo woman traveler who isn't afraid to embrace the world and all of its glory. In 2011, I hosted Mehpare while she was visiting Chicago. I look forward to seeing her again when I visit Turkey in April 2014. Follow my travels, as well as those of the incredible people around me, by checking out NomadiKat Travel Media.
Right on, Mehpare. Our world sure is gorgeous.
-Kat Vallera, author of "Around the World in 80 J's"